Word Cookies is the world's best word scramble puzzle game developed by "BitMango", one of the popular word puzzle game developer. This game involves connecting alphabets to form a word. Every level gets more challenging, thus making it addictive.
This topic contains Word Cookies Answers, Cheats, and solutions. In case, if you're stuck in a game, you can feel free to search Word Cookies Cheats.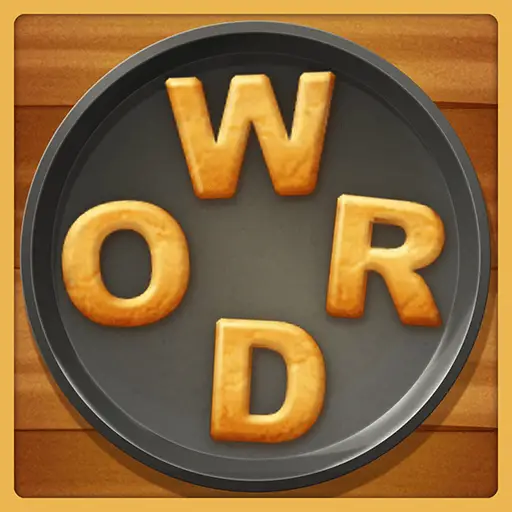 Download Word Cookies for Android and iOS
How to Play
Swipe the alphabet cookies on the baking pan to form a word.
Tap the "Shuffle" button to change the order of letters.
Tap the "Hints" button to get clues.
Get more hints with coins by purchasing or watching videos.
Fill up Jack's cookie jar with extra words you find to earn coins!
Word Cookies Answers, Solution, and Cheats
Find below the answers for Word Cookies puzzles.
Home Baker
Novice Chef
Talented Chef
Commis Chef
Pastry Chef
Star Chef
Celebrity Chef
Sous Chef
Executive Chef
Best Chef
Top Chef
Master Chef
Great Chef
Ultimate Chef
Finest Chef
Fantastic Chef
Incredible Chef
First Class Chef
Legendary Chef
Mythical Chef
Astonishing Chef
Outstanding Chef
Astounding Chef
Marvelous Chef
Breathtaking Chef
Stunning Chef
Phenomenal Chef
Wondrous Chef
Prodigious Chef
Extraodinary Chef
Noteworthy Chef
Dominant
PreDominant
Admirable
Prevalent
Exclusive
Tremendous
Monumental
Conspicuous
Remarkable
Sensational
Dazzling
Gorgeous
Brilliant
Genius
Brainy
Maestro
Wizard
Splendid
Inspired
Prime
Divine
Marvellous
Noticeable
Stupendous
Prominent
Magnificent
Glorious
Impressive
Striking
Elegant
Gripping
Distinguished
Fabulous
Mind Blowing
Dreamy
Superlative
Peerless
Ace
Super-Duper
Magical
Influential
Unlimited
Majestic
The game is now finished, any updates will be posted here.
If you have any queries or suggestions about this topic, feel free to comment below.