This topic contains 101 Pics: Photo Quiz Food Answers, Cheats, and Solution. In case, you're looking for answers to the 101 Pics Food pack, feel free to search below.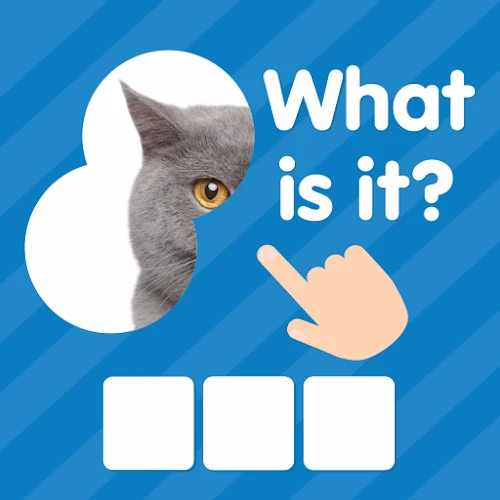 101 Pics: Photo Quiz is a unique trivia quiz game from "OpenMyGame". We have to guess what's in the picture with the least number of clicks in this game.
If you're looking for 101 Pics: Photo Quiz Animals Answers you can find them here. If you are looking for 101 Pics Answers for another level you can find them here.
Download 101 Pics: Photo Quiz for Android and iOS
HOW TO PLAY
Words are collected in themed packs. Each pack contains words of a specific theme.
Use 4 free and four paid clicks to reveal the picture to the necessary point.
As soon as it becomes clear what's in the photo, type the answer and get bonus coins.
When you finish one pack, move on to another!
101 Pics: Photo Quiz Food Answers, Cheats, and Solution
PIZZA
MILK
CHIPS
SPAGHETTI
ICE CREAM
CHEESE
TOAST
FRIED EGG
POPCORN
COFFEE
BARBECUE
RASPBERRY
GRAPE
PISTACHIOS
MINT
SUSHI
CUCUMBER
WAFFLE
MANGO
CABBAGE ROLLS
TEA
BANANA
FISH
PANCAKES
AVOCADO
BREAD
TOMATO
MELON
CROISSANT
CREM BRULEE
WATERMELON
PEPPER
YOGURT
PINEAPPLE
OYSTERS
CANDY
PEA
LOBSTER
CHERRY
SCHNITZEL
SOUP
COOKIE
POMEGRANATE
SAUSAGE
ROAST BEEF
STEAK
CHOCOLATE
GRAPEFRUIT
MARMALADE
ROSEMARY
LOAF
OLIVE
STRAWBERRIES
PEARS
STEW
PUDDING
SANDWICH
COCKTAIL
BLACKBERRY
EGGPLANT
BLUEBERRY
GARLIC
BROCCOLI
COCONUT
TACO
POTATOES
JUICE
HAM
MUFFIN
MARSHMALLOW
CARROTS
CAVIAR
RAVIOLI
CASHEW
TOFU
SUGAR
PUMPKIN
DONUT
MEATBALLS
TRUFFLE
ZUCCHINI
RAISIN
CARAMEL
MUSSELS
PAELLA
SALAD
HONEY
LASAGNA
BAKLAVA
TURRON
APPLE
GINGERBREAD
SALAMI
WILD TURKEY
VOL AU VENT
KIWI
MUESLI
PELMENI
CELERY
RAMEN
PITAYA
After finishing this pack you can find the answers for 101 Pics: Picture Quiz Clothes here.
Feel free to comment if you have any queries or suggestions.