2 Pictures 1 Word is a fun and addictive word game developed by Word Game Trivia. The game is quite popular, with 5 million downloads. In this game, we have to form a word combining two pictures shown on the screen. We have shared 2 Pictures 1 Word answers, cheats, hints, and solutions on this page.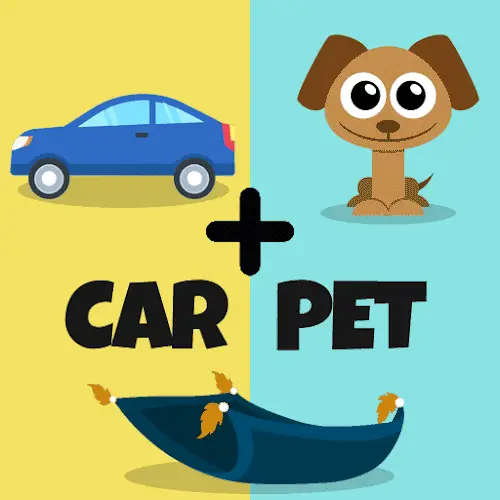 This topic contains 2 Pictures 1 Word Cheats, Answers, Hints, and solutions. If you're stuck at a level in the game, you can find answers for that level on this page. The game has over 130 levels, and we have solved all of them and posted answers for each level below.

Download 2 Pictures 1 Word for Android
How to Play
Look at the two pictures shown on the screen and guess the word by combining the two pictures.
For example, a photo of a CAR and a PET when combined form a word CARPET! If you get stuck, use the help button to complete the challenge!
2 Pictures 1 Word Answers, Cheats, Hints, and Solution
We have listed answers for all 2 Pictures 1 Word levels below. Search for the level at which you're stuck to find the answers for that level.
2 Pictures 1 Word Cheats
2 Pictures 1 Word puzzle game is now finished. Any updates to the game will be posted here.
If you have any queries or suggestions about this topic, feel free to comment below.