7 Little Words is one of the most popular crossword puzzle games developed by "Blue Ox Family Games, Inc". Each bite-size puzzle consists of 7 clues, 7 mystery words, and 20 tiles with group of letters. We have to read the clue and guess the word to solve the puzzle. We have shared 7 Little Words answers, cheats, hints, and solutions on this page.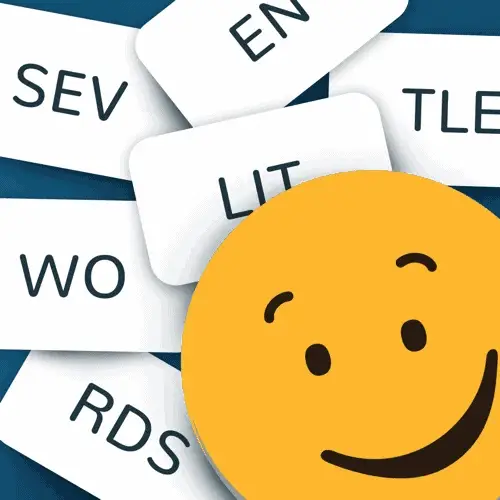 This topic contains 7 Little Words solutions, cheats, and answers for all levels. The levels in this game are divided into packs, and we have solved all levels from each pack and listed their answers here. So, if you're stuck at a level in a pack in this game, feel free to browse answers for the 7 Little Words game.
Download 7 Little Words: A fun twist on crossword puzzles for Android and iOS
7 Little Words Game Description
If you enjoy crossword puzzles, word finds, anagrams, or trivia quizzes, you're going to love 7 Little Words!
Each bite-size puzzle consists of 7 clues, 7 mystery words, and 20 tiles with groups of letters. Solve the clues and unscramble the letter tiles to find the puzzle answers.
7 Little Words is FUN, CHALLENGING, and EASY TO LEARN. We guarantee you've never played anything like it before. So give 7 Little Words a try today!
7 Little Words contains 25 puzzles that you can play for free. In addition, two new puzzles are available for free each day without any purchase.
With more than 10,000 puzzles in this app, you will find:
Five difficulty levels, from very easy to impossible
Theme puzzles that will have you searching for what the words have in common
Collections of our famous Daily Puzzles
The option to play every puzzle in UK English
Spanish puzzles
Puzzles written for an Australian audience
Even fill-in-the-blank puzzles
It's not quite a crossword, though it has words and clues. It's not quite an anagram puzzle, though it has scrambled words. It's not a trivia quiz, though it occasionally references geography, history, and science. Nevertheless, 7 Little Words is a unique game you just have to try!
Whether you are a book worm (especially if you like reading the dictionary) or you just enjoy adding to your vocabulary, 7 Little Words will give you the daily mental workout your brain needs. You can play our unique little puzzles anywhere – in the checkout line, in a waiting room, or even on a road trip. It's not just a word game for adults – many fans tell us they play 7 Little Words with the whole family!
How to Play
Read the clue shown on the screen.
Guess the solution for the clue.
Tap on tiles to form the word you guessed from the clue.
Find solutions for all clues to complete the level.
Tap on GET A HINT to get hints for a clue.
7 Little Words Answers, Solutions, and Cheats
We have listed all packs from 7 Little Words below. Choose the pack at which you're stuck and find answers for the levels in that pack.
7 Little Words Solutions by Pack
First Pack:
Newly Added Packs:
Alphabetically:
7 Little Words puzzle game is now finished. Stay tuned for any updates.
If you have any queries or suggestions about this topic, feel free to comment below.