Braining is a game made up of riddles, puzzles, and questions to test player's intelligence while having fun. The game is developed by Narcade and has been downloaded 100,000+ times. We have shared the Braining: Tricky Test Guess Who? game answers, cheats, hints, and solutions on this page.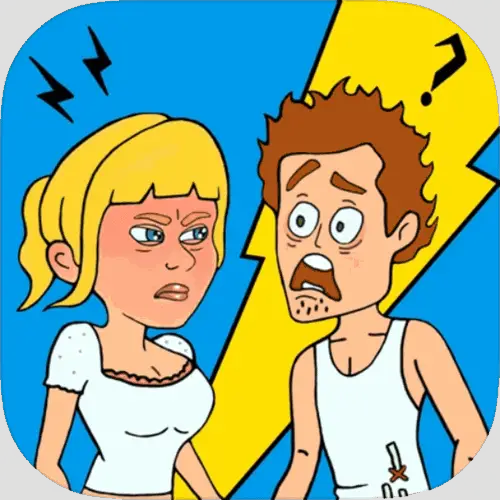 This topic contains Braining riddle answers, cheats, and solutions for all levels. If you're stuck at a level in the game, then you can feel free to check answers for that level on this page.
Download Braining for Android and iOS
Braining: Tricky Test Guess Who? – Google Play Store
Braining: Guess Who Riddles – App Store
Braining Guess Who Riddles Game Description
Would you like to test your intelligence while having fun? Challenge your brain and discover how far you can go with "Braining: Tricky Test Guess Who?".
Each level comprises riddles, puzzles, and questions, which will challenge your skills and abilities. Don't forget to use hints if you need a clue because these questions will get more complex and more challenging as you complete the levels!
We know that mind exercises are one of the most effective ways to keep the memory alive. So, what are you waiting for? We invite you to discover both your memory and social skills with this brain game!
How to Play
Solve the riddles and complete the level. If stuck in a level, use hints to get clues.
Braining Answers, Cheats, Hints, and Solutions
We have listed answers for all levels from the Braining game below. Choose the level at which you're stuck and find the solution for that level.
Braining Cheats and Solutions
The Braining puzzle game is now finished. Stay tuned for any updates.
If you have any queries or suggestions about this topic, feel free to comment below.