This topic contains I Love Crosswords Level 7 Answers, Cheats, and Solution. In case, you're stuck at level 7, you can feel free to use the answers provided below.
I Love Crosswords is a crossword game with pics developed by "Second Gear Games". In this game, we have to solve the crossword from the picture shown on the screen.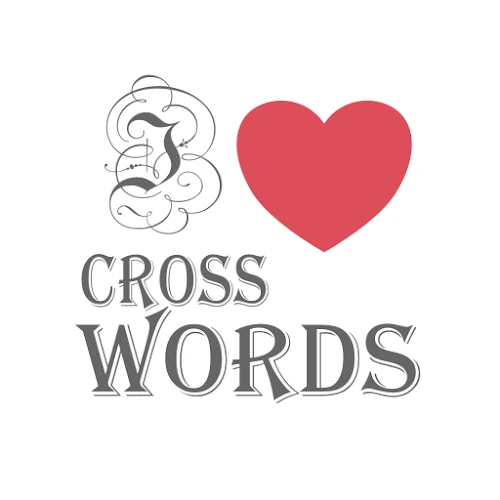 If you're looking for I Love Crosswords Level 6 Answers you can find them here. If you are looking for I Love Crosswords Answers for another level you can find them here.
Download I Love Crosswords for Android and iOS
I Love Crosswords Game Description
A new crossword experience! Try to guess these words and solve all levels! You can tap the picture to zoom in for a closer look. Some answers are straightforward, and some are quite tricky. This crossword game with pics is an excellent workout for your brain cells!
Features:
Hundreds of crosswords.
Play in English, French, German, Russian, Italian, or Spanish.
A fun way to play crosswords.
Play with your family and friends.
If you like word puzzles, this crossword game is for you!
How to Play
Solve the crossword using the photo and text clues.
Tap the picture to zoom in to look closer to find words in the crossword.
I Love Crosswords Level 7 Answers, Cheats, and Solutions
ADULT
BEADS
HAND
HANDKERCHIEF
SHIRT
WRISTWATCH
SUIT
NECKTIE
SKY
SUNSET
CLOUDS
CASTLE
ROCKS
LANDSCAPE
BOOTS
TRAVEL
BACKPACK
ELK
BIRDS
ACCIDENT
SMOKE
BUILDINGS
PEDESTRIANS
COMPOSITION
STREETS
CITY
CROSSWALK
FLOCK
SHARPENER
MARKER
FROG
SCISSORS
COLORS
ERASER
STENCIL
COMPASS
ARTS
PAINT
SUPPLIES
PENCILS
PAPER
HIKING
CANTALOUPE
COACHMAN
STETHOSCOPE
GYMNASTICS
POMEGRANATE
RAPTOR
PROPELLER
SLEEP
SPACE
MANDARIN
TURBINE
DICE
SADDLE
AURORA
HOCKEY
ARTICHOKE
BABOON
MONUMENT
KITTEN
LIGHTNING
PUPPY
RHUBARB
JADE
WETSUIT
TAXIDERMY
TOWER
TOTEM
PAPER
SHEPHERD
SEAGULL
DUMBBELL
BALUSTER
GALAXY
RANGOLI
BOW
FAMILY
TEAPOT
APPETIZER
SPHINX
TOPPER
CELEBRATION
BEGINNING
CLOVER
GLITTER
YEAR
CHAMPAGNE
HATS
SCARF
FASTER
CROCUS
DIAPERS
SHADOW
CHEESE
BAG
SHALLOTS
FORK
AUTUMN
CLOUD
SILHOUETTE
NAVY
WALNUT
CONTINENT
STREET
TOWN
SIDEWALKS
CABLES
BARS
MOTORCYCLE
CAGES
BIRDS
CAPITIVITY
STORES
TREES
After completing this level you can find answers for I Love Crosswords Level 8 here.
Feel free to comment if you have any queries or suggestions.