Word Academy is another fun word game from the developers of 94% Scimob. The Word Academy has been downloaded more than 5 Million times with an average rating of 4.5 stars. You'll find Word Academy answers, cheats, hints, hidden words, and solutions on this page.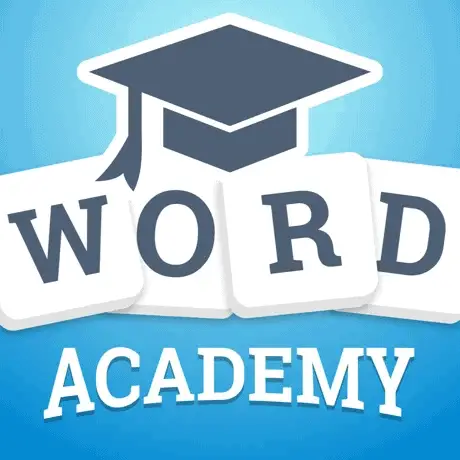 The levels in Word Academy are divided into several categories or groups or packs, and as you solve the levels, the game becomes more challenging and fun to play. If you're stuck at a level and have difficulty completing the level, feel free to browse answers for the Word Academy game. This topic contains Word Academy answers, cheats, hints, hidden words, and solutions.

Download Word Academy for Android and iOS
How to Play
Find the hidden words: Swipe your finger left, right, up, down, or diagonally over the letters to spell the word you find.
Find the correct words: Find the one or multiple words specific to each grid. The dots below the grid represent the length of each word.
The order is important. The words should be found in order, or else you will be stuck. In this case, you have to start again.
Complete each level and collect points.
Tap on "HINT" to get hints to solve the word.
Word Academy Answers, Cheats, and Solutions
Below you'll find all levels of Word Academy. Select the level at which you're stuck to find the answers for that level.
Word Academy Cheats and Answers
Word Academy puzzle game is now finished. Any updates to the game will be posted here.
If you have any queries or suggestions about this topic, feel free to comment below.