Word Craze is a new crossword and trivia puzzle game with unlimited fun. The game is developed by "Betta Games" and is themed around Ann's journey around the world and the interesting things she encounters during the journey.
This topic contains Word Craze Level 1344 Answers, Cheats, and solutions. In case, if you're stuck at Level 1344 you can use the answers provided below. If you're looking for Word Craze Level 1343 Answers you can find them here.
If you are looking for Word Craze Answers for another level you can find them here.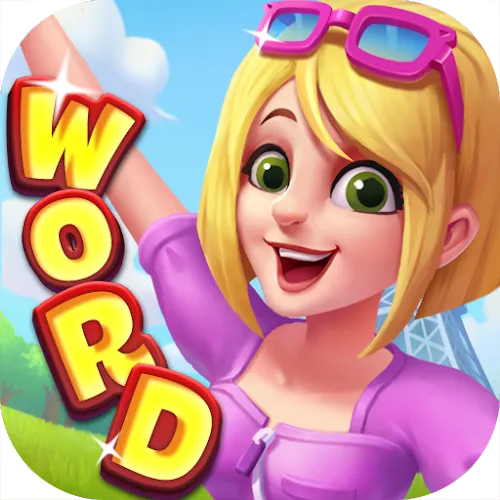 Word Craze Game Description
Welcome to the world of Word Craze, where we follow Ann's journey around the world, experience all the customs from different countries, come and check out the interesting things she encounters on this journey!
A newly designed crossword puzzle game
An easy to get started fun trivia game.
Exercise your brain and relax your mind.
Non-stop challenges for you to relax and learn from.
Word travel levels
More variety of challenging crossword levels.
Find answers by looking at pictures, challenge your mind in a whole new way.
Travel around the world, every level is a new destination!
Daily puzzle
More trivial levels, new variety every day!
Acquire new knowledge!
Beat levels to obtain book buddies.
Flash Craze
Answer short and fun riddles.
Review the interesting historical events that happened on the current date.
With new riddles coming out every few hours, you will stay entertained.
Word craze blog
Detailed knowledge introduction to make you wiser.
Experience interesting adventures together.
Cheer on for Ann!
Book buddies
Gather different travel partners around the world.
Bring more joy to your game.
With unique monthly images, it's best not to miss them.
Art & Music
Classic artworks for a familiar gaming experience.
Refreshing music, providing an immersive gaming environment.
Everything is to help you relieve some stress.
Word Craze Level 1344 Answers, Cheats, and Solutions
Service station for heavyweight vehicles: TRUCKSTOP
Type of meaty pork ribs taken from the lower loin section: BABYBACKS
Onomatopoeia refers to words that _____ _____: SOUNDALIKE
Season in a famous Shakespeare title: MIDSUMMER
Contest to find the best player or team: CHAMPIONSHIP
Pries in someone's private business: SNOOPSAROUND
Joaquin Phoenix in "Walk the Line": JOHNNYCASH
Informal titles given to someone by their friends: NICKNAMES
Holding views that are against orthodox religion: HERETICAL
Ones with private ambitions: ARMYRECRUITS
Something unique: ONEOFAKIND
Restaurant type that only stops serving when you're finished: ALLYOUCANEAT
To grill a suspect: INTERROGATE
Those who make and serve drinks over the counter: BARTENDERS
Greetings that involve clasping palms: HANDSHAKES
Places that feature rows of pumps, but don't sell shoes: GASSTATIONS
After completing this level you can find bonus words and answers for Word Craze Level 1345 here.
Feel free to comment if you have any queries or suggestions.