Word Craze is a new crossword and trivia puzzle game with unlimited fun. The game is developed by "Betta Games" and is themed around Ann's journey around the world and the interesting things she encounters during the journey.
This topic contains Word Craze Level 590 Answers, Cheats, and solutions. In case, if you're stuck at Level 590 you can use the answers provided below. If you're looking for Word Craze Level 589 Answers you can find them here.
If you are looking for Word Craze Answers for another level you can find them here.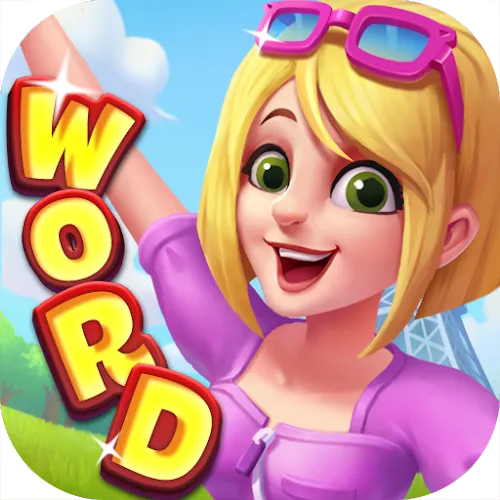 Word Craze Game Description
Welcome to the world of Word Craze, where we follow Ann's journey around the world, experience all the customs from different countries, come and check out the interesting things she encounters on this journey!
A newly designed crossword puzzle game
An easy to get started fun trivia game.
Exercise your brain and relax your mind.
Non-stop challenges for you to relax and learn from.
Word travel levels
More variety of challenging crossword levels.
Find answers by looking at pictures, challenge your mind in a whole new way.
Travel around the world, every level is a new destination!
Daily puzzle
More trivial levels, new variety every day!
Acquire new knowledge!
Beat levels to obtain book buddies.
Flash Craze
Answer short and fun riddles.
Review the interesting historical events that happened on the current date.
With new riddles coming out every few hours, you will stay entertained.
Word craze blog
Detailed knowledge introduction to make you wiser.
Experience interesting adventures together.
Cheer on for Ann!
Book buddies
Gather different travel partners around the world.
Bring more joy to your game.
With unique monthly images, it's best not to miss them.
Art & Music
Classic artworks for a familiar gaming experience.
Refreshing music, providing an immersive gaming environment.
Everything is to help you relieve some stress.
Word Craze Level 590 Answers, Cheats, and Solutions
Version 1:
Euphemistic term for a women's toilet in a public facility: POWDERROOM
Knocking your opponent out of a competition: ELIMINATING
What kind of music player is this?: PHONOGRAPH
To be allowed to enter and leave a place whenever you want: COMEANDGO
The process of identifying and correcting errors in a computer: DEBUGGING
Allocates to recipients: DISTRIBUTES
Able to be removed from a disc drive, like a DVD or Blu-ray: EJECTABLE
A news broadcast may say this phrase when they have new, breaking news: THISJUSTIN
Extras in case your normal tool to open the door is lost in the couch: SPAREKEYS
Without restraints or restrictions: UNLIMITED
I Heart _________ is a 2004 existential comedy starring Mark Wahlberg: HUCKABEES
Ground that remains frozen for at least two consecutive years: PERMAFROST
Gender-targeted bar promotion: LADIESNIGHT
Version 2:
: SNACK
[Amend] Bag for grain or potatoes: SACK
[Amend] Draw in through a straw: SUCK
[Amend] Went below water's surface and stayed there: SUNK
[Relational] "You #4 my __________" is the phrase you call out in this naval board game: BATTLESHIP
[Morph] Remove the "ocean transport" from #5 to get "military combat": BATTLE
[Anagram] An iPad or similar portable device: TABLET
[Amend] Dining room necessity: TABLE
[Amend] A story by Aesop, say: FABLE
After completing this level you can find bonus words and answers for Word Craze Level 591 here.
Feel free to comment if you have any queries or suggestions.