Word Craze is a new crossword and trivia puzzle game with unlimited fun. The game is developed by "Betta Games" and is themed around Ann's journey around the world and the interesting things she encounters during the journey.
This topic contains Word Craze Level 592 Answers, Cheats, and solutions. In case, if you're stuck at Level 592 you can use the answers provided below. If you're looking for Word Craze Level 591 Answers you can find them here.
If you are looking for Word Craze Answers for another level you can find them here.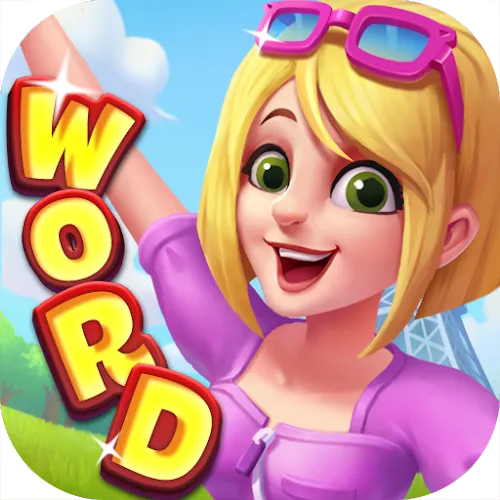 Word Craze Game Description
Welcome to the world of Word Craze, where we follow Ann's journey around the world, experience all the customs from different countries, come and check out the interesting things she encounters on this journey!
A newly designed crossword puzzle game
An easy to get started fun trivia game.
Exercise your brain and relax your mind.
Non-stop challenges for you to relax and learn from.
Word travel levels
More variety of challenging crossword levels.
Find answers by looking at pictures, challenge your mind in a whole new way.
Travel around the world, every level is a new destination!
Daily puzzle
More trivial levels, new variety every day!
Acquire new knowledge!
Beat levels to obtain book buddies.
Flash Craze
Answer short and fun riddles.
Review the interesting historical events that happened on the current date.
With new riddles coming out every few hours, you will stay entertained.
Word craze blog
Detailed knowledge introduction to make you wiser.
Experience interesting adventures together.
Cheer on for Ann!
Book buddies
Gather different travel partners around the world.
Bring more joy to your game.
With unique monthly images, it's best not to miss them.
Art & Music
Classic artworks for a familiar gaming experience.
Refreshing music, providing an immersive gaming environment.
Everything is to help you relieve some stress.
Word Craze Level 592 Answers, Cheats, and Solutions
Version 1:
Cartoon father who loves Duff beer: HOMERSIMPSON
What's this phrase from a story about abusing trust?: CRYWOLF
In manufacturing, products move down this, having pieces added until they are completed: ASSEMBLYLINE
Helpful suggestion or recommendations you give to a troubled friend: GOODADVICE
The packaging used for Cheerios and Fruit Loops: CEREALBOXES
Moved around on a sheet of ice on bladed shoes: ICESKATED
Extra components in the possession of mechanics: SPAREPARTS
Purchasable TV service for boxing matches: PAYPERVIEW
Upset; agitated; in a state: FLUSTERED
What's the item clipped onto the fabric?: SAFETYPIN
To take action on a particular problem or issue: ACTEDUPON
Faceoffs take place here in a hockey match: CENTERICE
Version 2:
Sports brand that is also the name of a cougar-like animal: PUMA
If you misplace something, you can try to find it at the ___ and Found: LOST
An older person in the community: ELDER
What is this non-rabbit animal?: HARE
The class of words used to refer to a person, place, or thing: NOUN
Tom and _____ is a classic cartoon where the former chases the latter: JERRY
The common vampire bat feeds entirely on ______: BLOOD
A feeling one gets when they need to eat: HUNGRY
Porky Pig and Bugs Bunny are characters in "______ Toons": LOONEY
All known life on Earth is _____-based: CARBON
After completing this level you can find bonus words and answers for Word Craze Level 593 here.
Feel free to comment if you have any queries or suggestions.