Word Craze is a new crossword and trivia puzzle game with unlimited fun. The game is developed by "Betta Games" and is themed around Ann's journey around the world and the interesting things she encounters during the journey.
This topic contains Word Craze Level 598 Answers, Cheats, and solutions. In case, if you're stuck at Level 598 you can use the answers provided below. If you're looking for Word Craze Level 597 Answers you can find them here.
If you are looking for Word Craze Answers for another level you can find them here.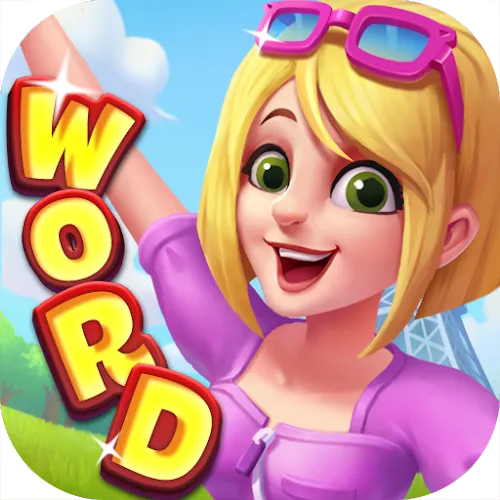 Word Craze Game Description
Welcome to the world of Word Craze, where we follow Ann's journey around the world, experience all the customs from different countries, come and check out the interesting things she encounters on this journey!
A newly designed crossword puzzle game
An easy to get started fun trivia game.
Exercise your brain and relax your mind.
Non-stop challenges for you to relax and learn from.
Word travel levels
More variety of challenging crossword levels.
Find answers by looking at pictures, challenge your mind in a whole new way.
Travel around the world, every level is a new destination!
Daily puzzle
More trivial levels, new variety every day!
Acquire new knowledge!
Beat levels to obtain book buddies.
Flash Craze
Answer short and fun riddles.
Review the interesting historical events that happened on the current date.
With new riddles coming out every few hours, you will stay entertained.
Word craze blog
Detailed knowledge introduction to make you wiser.
Experience interesting adventures together.
Cheer on for Ann!
Book buddies
Gather different travel partners around the world.
Bring more joy to your game.
With unique monthly images, it's best not to miss them.
Art & Music
Classic artworks for a familiar gaming experience.
Refreshing music, providing an immersive gaming environment.
Everything is to help you relieve some stress.
Word Craze Level 598 Answers, Cheats, and Solutions
Version 1:
These hustlers make money playing billiards: POOLSHARKS
Deodorant applied here: UNDERARM
Decomposing or breaking down: DECAYING
Brightest of a car's headlights: HIGHBEAM
Expressing one's feelings in speech: SPEAKING
Type of book where one should paint within the lines: COLORING
What is she asking for?: AUTOGRAPH
To greet someone with this is to greet them eagerly and warmly: OPENARMS
Goes too far: OVERDOESIT
Book of drawing paper: SKETCHPAD
Like a one-day forecast: SHORTRANGE
To support a cause or speak in support of another person: ADVOCATE
Version 2:
Text being displayed on a video; subtitles: CAPTIONS
To take goods by force when one is a pirate: PLUNDER
One's predetermined future is often called this: DESTINY
Financial periods of the year that align with the seasons: QUARTERS
Brazilian martial art championed by the Gracie family; now an essential part of MMA: JIUJITSU
The seeming change of an object's position depending on viewpoint: PARALLAX
Leading bishop in the Catholic Church that is responsible for electing the pope: CARDINAL
Hidden panel built into the stage, allowing dramatic entrances during performances: TRAPDOOR
16th century naval term for a powerful and well-armed ship: MANOFWAR
Hitting this at the slot machine will earn you huge prizes: JACKPOT
After completing this level you can find bonus words and answers for Word Craze Level 599 here.
Feel free to comment if you have any queries or suggestions.