Word Hop is a new amazing and attractive word puzzle game developed by Tripledot Studios Limited. We have shared Word Hop answers, cheats, hints, and solutions on this page.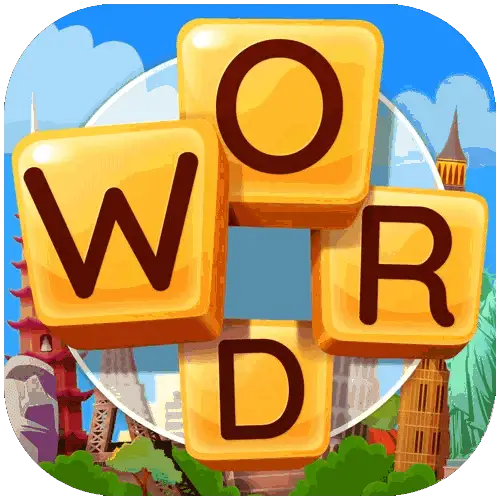 This topic contains Word Hop cheats, answers, hints, and solutions along with the bonus words or extra words. If you're stuck at a level in this game, you can find answers for that level on this page.

Download Word Hop for Android and iOS
Word Hop Game Description
Take a trip across the world in Word Hop, an exciting new word search crossword game!
It's easy to learn and fun to master: find all the words you can to fill the crossword puzzle. With each new chapter of the game, you'll find new words, and travel to new cities!
Stretch your vocabulary by hunting for all the hidden words in every puzzle! You could even learn a new language: we have word puzzles in English, Russian, German, Italian, French, and Portuguese, with more languages coming soon! There are thousands of levels ready to play through.
Are you the best at word games? Play your way to the top of our Leader board and take on players worldwide in a race around the planet! Or connect with Facebook to compete and find words with friends!
Introducing the Daily Challenge!
We are pleased to introduce the Daily Challenge! Each round you'll get a ring of letters. Make any valid word. You keep any letters you don't use, and you'll get some new ones!
Every word you find will add to the meter! Fill the meter to earn a star and move on to the next round. Complete three rounds to earn three stars and mark off the day in your calendar.
Climb the Leaderboard!
Are you a top word hunter? Check out the global leaderboards to see where you stand, and compete against players from all over the world!
Want to take on your friends? Connect with Facebook to see your friends' scores and see which one of you is the best word finder of all!
Do you have national pride? Pick your flag and join your national team! Who will win the world championship!
How to play:
On each level, you'll get a wheel with letters on it. Drag over the letters to spell out a word. Each word you find will either be a part of a crossword, or it will be a Hidden Word, winning you extra coins! Complete the crossword to move on to the next level.
Are you stuck on a puzzle? Use a hint to reveal a letter in the crossword, and help you find the missing word!
Find Hidden Words!
Not every word you can make appears in the puzzle, but that doesn't mean you can't hunt for them! Nearly every word puzzle contains Hidden Words: words you don't have to find to finish the level, but which earn you coins!
Are you looking for an extra fun challenge? If you're a veteran puzzler, find every word hidden throughout the game! You can even open the Hidden Words screen to use hints to help you find those tricky words.
How to Play
Swipe the letters to line up words to fill up the blanks horizontally and vertically on the board.
Tap the "Shuffle" button to change the order of letters.
Tap the "Hint" button to get clues.
Find bonus words to earn extra coins.
Word Hop Answers, Cheats, Hints, and Solutions
We have listed all levels from the Word Hop game below. Choose the level at which you're stuck and find answers for that level.
Word Hop Cheats
The Word Hop puzzle game is now finished. Stay tuned for any updates.
If you have any queries or suggestions about this topic, feel free to comment below.