Word Nut is a new attractive and fantastic crossword puzzle game from "Super Nutty Games LLC" for word gamers. Word Nut helps to improve vocabulary and train our brain and neurons. We have to connect alphabets to form a word and solve the crossword to move on to the next level.
This topic contains Word Nut Level 1233 Answers, Cheats, and Solution. In case, if you're stuck at Level 1233 you can use the answers provided below.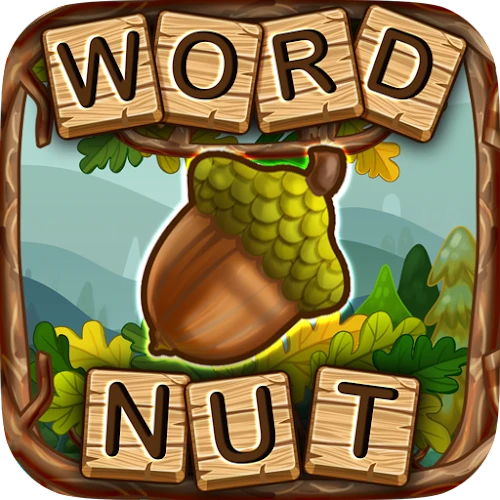 If you're looking for Word Nut Level 1232 Answers you can find them here. If you are looking for Word Nut Answers for another level you can find them here.
Download Word Nut Crossword Puzzle Game for Android & iOS
Word Nut Game Description
Word Nut has exciting word puzzle games! Word Nut starts as an easy crossword game and gets harder as you level up!
ENJOY WORD CROSSING GAMEPLAY!
Connect letters in any direction to form the hidden word matches!
Find as many words as possible to level up and earn bonus rewards!
Fill in every word in the crossword! Earn bonus coins when you discover hidden words!
Can't figure out the word jumble? Use coins to get a special hint and win the level!
FEATURES:
Daily bonus coins for free hints!
Daily Challenge gives you more free word games, more free bonus coins, and more FUN EVERY DAY!
Over 1000+ Levels to play word games free!
Free 500 coins at the first-word game login.
Easy to play, and difficulty increases as you go!
Play OFFLINE or ONLINE to train your brain anytime, anywhere.
Whether you want word games for adults or word games for kids, Word Nut is the best free word game!
For word games, free single-player mode, download Word Nut's Free Word Game Now!
Get Word Nut for the best word games free for word game fans, word search addicts, crossword, and more!
Play word games now in Word Nut; it's so addictive and nutty fun!
How to Play
Swipe letters to make words.
Earn Acorns by finding consecutive correct words.
Use Acorns to buy Books for your Library.
Find Bonus words to earn acorns.
Complete levels to earn coins.
Use SHUFFLE and HINT to get help finding the word.
Word Nut Level 1233 Answers, Cheats, and Solution
Version 1
AIR
ARM
GIN
MAN
MAR
NAG
RAG
RAN
RIM
MAG
GAIN
VB
GRAM
GRIM
GRIN
MAIN
RAIN
RANG
RING
GRAIN
MARGIN
Version 2:
SEGMENT
TENSE
NEST
SENT
MEET
STEM
GENE
SEEM
GEM
SEE
TEN
MEN
TEE
GET
MET
NET
Bonus Words :
GENETS
TENGES
GENTES
TEGMEN
EGEST
GENET
METES
SENTE
TENGE
GEEST
GENTS
MENSE
NEEMS
TEEMS
GESTE
MESNE
TEENS
EMES
GEES
GENS
METE
TEEN
ENGS
GENT
NEEM
SEME
ESNE
GEST
MEGS
NEGS
SENE
TEEM
TEGS
EME
ENS
MEG
NEE
EMS
EST
GEN
NEG
SEG
TES
ENG
GEE
SEN
TEG
MEETS
GENES
GETS
TENS
GEMS
NETS
TEES
After completing this level you can find bonus words and answers for Word Nut Level 1234 here.
Feel free to comment if you have any queries or suggestions.