Word Nut is a new attractive and fantastic crossword puzzle game from "Super Nutty Games LLC" for word gamers. Word Nut helps to improve vocabulary and train our brain and neurons. We have to connect alphabets to form a word and solve the crossword to move on to the next level.
This topic contains Word Nut Level 1395 Answers, Cheats, and Solution. In case, if you're stuck at Level 1395 you can use the answers provided below.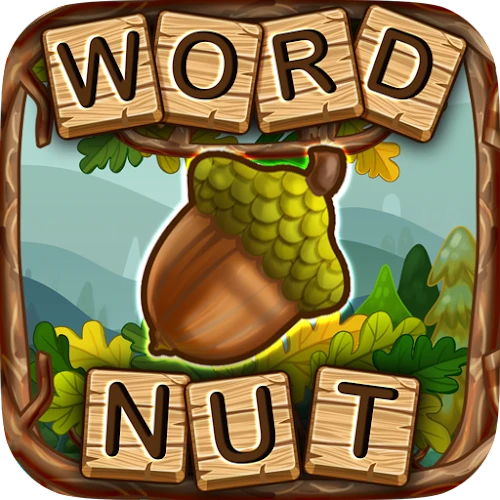 If you're looking for Word Nut Level 1394 Answers you can find them here. If you are looking for Word Nut Answers for another level you can find them here.
Download Word Nut Crossword Puzzle Game for Android & iOS
Word Nut Game Description
Word Nut has exciting word puzzle games! Word Nut starts as an easy crossword game and gets harder as you level up!
ENJOY WORD CROSSING GAMEPLAY!
Connect letters in any direction to form the hidden word matches!
Find as many words as possible to level up and earn bonus rewards!
Fill in every word in the crossword! Earn bonus coins when you discover hidden words!
Can't figure out the word jumble? Use coins to get a special hint and win the level!
FEATURES:
Daily bonus coins for free hints!
Daily Challenge gives you more free word games, more free bonus coins, and more FUN EVERY DAY!
Over 1000+ Levels to play word games free!
Free 500 coins at the first-word game login.
Easy to play, and difficulty increases as you go!
Play OFFLINE or ONLINE to train your brain anytime, anywhere.
Whether you want word games for adults or word games for kids, Word Nut is the best free word game!
For word games, free single-player mode, download Word Nut's Free Word Game Now!
Get Word Nut for the best word games free for word game fans, word search addicts, crossword, and more!
Play word games now in Word Nut; it's so addictive and nutty fun!
How to Play
Swipe letters to make words.
Earn Acorns by finding consecutive correct words.
Use Acorns to buy Books for your Library.
Find Bonus words to earn acorns.
Complete levels to earn coins.
Use SHUFFLE and HINT to get help finding the word.
Word Nut Level 1395 Answers, Cheats, and Solution
Version 1
SIM
IRE
REM
MIME
MIRE
SEMI
MISER
SIMMER
Version 2:
HEXAGON
GONE
HOAX
OXEN
HONE
AGE
AXE
EON
HEN
HOG
NAG
AGO
EGO
HAG
HEX
HOE
ONE
Bonus Words :
AGONE
HOGAN
AXONE
GENOA
AEON
AXON
EXON
AGON
GAEN
HAEN
GANE
HONG
GEN
HAE
NOG
GAE
GOA
HON
NAH
NOH
ANE
ENG
GAN
GOX
HAO
NAE
NEG
After completing this level you can find bonus words and answers for Word Nut Level 1396 here.
Feel free to comment if you have any queries or suggestions.