Word Nut is a new attractive and fantastic crossword puzzle game from "Super Nutty Games LLC" for word gamers. Word Nut helps to improve vocabulary and train our brain and neurons. We have to connect alphabets to form a word and solve the crossword to move on to the next level.
This topic contains Word Nut Level 1474 Answers, Cheats, and Solution. In case, if you're stuck at Level 1474 you can use the answers provided below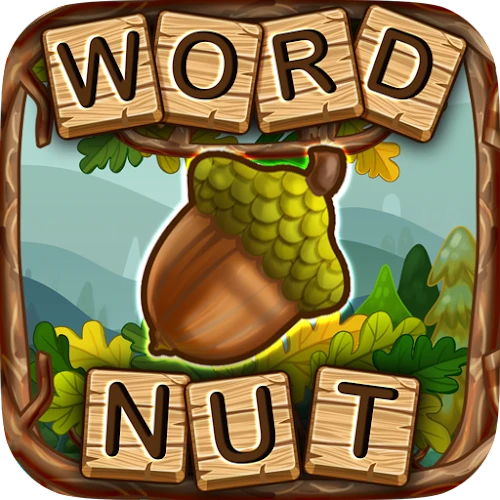 If you're looking for Word Nut Level 1473 Answers you can find them here. If you are looking for Word Nut Answers for another level you can find them here.
Download Word Nut Crossword Puzzle Game for Android & iOS
Word Nut Game Description
Word Nut has exciting word puzzle games! Word Nut starts as an easy crossword game and gets harder as you level up!
ENJOY WORD CROSSING GAMEPLAY!
Connect letters in any direction to form the hidden word matches!
Find as many words as possible to level up and earn bonus rewards!
Fill in every word in the crossword! Earn bonus coins when you discover hidden words!
Can't figure out the word jumble? Use coins to get a special hint and win the level!
FEATURES:
Daily bonus coins for free hints!
Daily Challenge gives you more free word games, more free bonus coins, and more FUN EVERY DAY!
Over 1000+ Levels to play word games free!
Free 500 coins at the first-word game login.
Easy to play, and difficulty increases as you go!
Play OFFLINE or ONLINE to train your brain anytime, anywhere.
Whether you want word games for adults or word games for kids, Word Nut is the best free word game!
For word games, free single-player mode, download Word Nut's Free Word Game Now!
Get Word Nut for the best word games free for word game fans, word search addicts, crossword, and more!
Play word games now in Word Nut; it's so addictive and nutty fun!
How to Play
Swipe letters to make words.
Earn Acorns by finding consecutive correct words.
Use Acorns to buy Books for your Library.
Find Bonus words to earn acorns.
Complete levels to earn coins.
Use SHUFFLE and HINT to get help finding the word.
Word Nut Level 1474 Answers, Cheats, and Solution
Version 1
LINE
LION
LONE
NEON
NINE
NONE
LOIN
LIEN
NOEL
LINEN
ONLINE
Version 2:
SKATE
STEAK
STAKE
TASK
EAST
SEAT
TAKE
SAKE
Bonus Words :
KETAS
TEAKS
ATES
ETAS
KEAS
SKAT
KAES
KETA
TEAK
KATS
SETA
TASE
EST
KAS
SAE
TAS
TSK
ETA
KAT
SKA
KAE
KEA
TAE
TES
TEAS
ASK
SET
ATE
SAT
TEA
EAT
SEA
EATS
TAKES
After completing this level you can find bonus words and answers for Word Nut Level 1475 here.
Feel free to comment if you have any queries or suggestions.