Word Nut is a new attractive and fantastic crossword puzzle game from "Super Nutty Games LLC" for word gamers. Word Nut helps to improve vocabulary and train our brain and neurons. We have to connect alphabets to form a word and solve the crossword to move on to the next level.
This topic contains Word Nut Level 842 Answers, Cheats, and Solution. In case, if you're stuck at Level 842 you can use the answers provided below.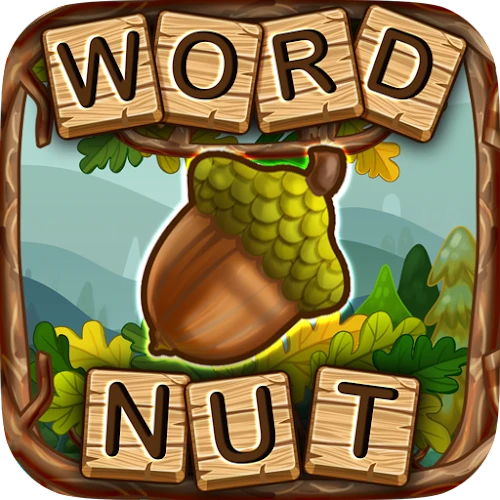 If you're looking for Word Nut Level 841 Answers you can find them here. If you are looking for Word Nut Answers for another level you can find them here.
Download Word Nut Crossword Puzzle Game for Android & iOS
Word Nut Game Description
Word Nut has exciting word puzzle games! Word Nut starts as an easy crossword game and gets harder as you level up!
ENJOY WORD CROSSING GAMEPLAY!
Connect letters in any direction to form the hidden word matches!
Find as many words as possible to level up and earn bonus rewards!
Fill in every word in the crossword! Earn bonus coins when you discover hidden words!
Can't figure out the word jumble? Use coins to get a special hint and win the level!
FEATURES:
Daily bonus coins for free hints!
Daily Challenge gives you more free word games, more free bonus coins, and more FUN EVERY DAY!
Over 1000+ Levels to play word games free!
Free 500 coins at the first-word game login.
Easy to play, and difficulty increases as you go!
Play OFFLINE or ONLINE to train your brain anytime, anywhere.
Whether you want word games for adults or word games for kids, Word Nut is the best free word game!
For word games, free single-player mode, download Word Nut's Free Word Game Now!
Get Word Nut for the best word games free for word game fans, word search addicts, crossword, and more!
Play word games now in Word Nut; it's so addictive and nutty fun!
How to Play
Swipe letters to make words.
Earn Acorns by finding consecutive correct words.
Use Acorns to buy Books for your Library.
Find Bonus words to earn acorns.
Complete levels to earn coins.
Use SHUFFLE and HINT to get help finding the word.
Word Nut Level 842 Answers, Cheats, and Solution
Version 1
BALM
BLUR
LAMB
ALUM
BLAM
MAUL
ALBUM
MURAL
UMBRA
LUMBAR
Version 2:
GRUMBLE
LUMBER
RUMBLE
LEMUR
LURE
URGE
GRUB
RULE
BEG
EMU
GEM
LEG
MUG
RUM
ELM
GEL
GUM
LUG
RUE
Bonus Words :
BUGLER
BULGER
BURGLE
BEGUM
BRUME
GLUER
GRUME
RUBEL
UMBER
BUGLE
GLUME
RUBLE
BLUME
LUGER
UMBEL
BERG
GRUM
MURE
BERM
BURG
GEUM
LUBE
MERL
RUBE
BURL
GRUE
LUGE
LUM
REM
BEL
BUR
ERG
GUL
LEU
MEG
REB
MEL
REG
URB
BLUER
After completing this level you can find bonus words and answers for Word Nut Level 843 here.
Feel free to comment if you have any queries or suggestions.