This topic contains 101 Pics: Photo Quiz Capitals Answers, Cheats, and Solution. In case, you're looking for answers to the 101 Pics Capitals pack, feel free to search below.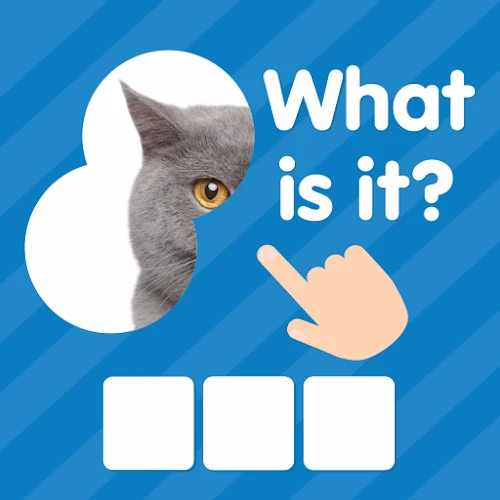 101 Pics: Photo Quiz is a unique trivia quiz game from "OpenMyGame". We have to guess what's in the picture with the least number of clicks in this game.
If you're looking for 101 Pics: Photo Quiz Flags Answers you can find them here. If you are looking for 101 Pics Answers for another level you can find them here.
Download 101 Pics: Photo Quiz for Android and iOS
101 Pics: Photo Quiz Game Description
The game aims to guess what's in the picture with the least number of clicks. Each click opens up a portion of the photo. The earlier the answer becomes clear, the larger the bonus will be. This game will help you easily increase your vocabulary, guessing skills, and attentiveness.
101 Pictures is a fun, captivating, and totally free game. It's a new quiz in the casual puzzle genre.
FUN FOR THE ENTIRE FAMILY
It's fun to play this game along with friends or family! Amaze them with your knowledge and complete the packs together!
FEATURES
Learn new words by playing themed word sets
Find out the exact names of familiar objects
Develop your mind and vocabulary
Play with friends and compete with one another
Visually pleasing, simple graphics
Ratings and achievements
Lots of themed collections
Simple and easy
Daily bonus
Free hints at the beginning
Excellent training for the brain
For phones and tablets
EASY AND FUN TO PLAY
A simple and intuitive interface with unobtrusive graphics allows you to concentrate on gameplay fully.
MANY LEVELS
The game has many unique levels sorted by difficulty.
Themed packs are constantly being added to make the game more fun!
Guess the pictures by theme:
animals
sports
flags
food
capital cities
drawings
kitchen
plants
beauty
clothing
nature
and more
AVAILABLE IN MANY LANGUAGES
The following languages are fully supported:
English
German
French
Russian
Portuguese
Spanish
Italian
NO INTERNET NEEDED
No wi-fi, no problem! The game runs without the Internet, which makes it an excellent timekiller on the road. You must have the Internet to download packs and sync your progress.
NO TIME LIMITS
You can play uninterrupted, close or minimize the app at any point and continue from where you left off without losing your progress.
Have fun guessing the pictures 🙂
HOW TO PLAY
Words are collected in themed packs. Each pack contains words of a specific theme.
Use 4 free and four paid clicks to reveal the picture to the necessary point.
As soon as it becomes clear what's in the photo, type the answer and get bonus coins.
When you finish one pack, move on to another!
101 Pics: Photo Quiz Capitals Answers, Cheats, and Solution
MOSCOW
ROME
OSLO
CAIRO
TAIPEI
BERLIN
PARIS
SOFIA
DELHI
SAN MARINO
LONDON
KIEV
BUDAPEST
CHISINAU
AMMAN
PANAMA
BEIJING
TALLIN
VIENNA
LJUBLJANA
AMSTERDAM
DUBLIN
TOKYO
LISBON
MUSCAT
RIGA
EDINBURGH
TEHRAN
LUXEMBOURG
ASTANA
BRUSSELS
BRATISLAVA
QUEBEC
BELGRADE
DAMASCUS
BERN
WASHINGTON
COLOMBO
ABU DHABI
ZAGREB
ATHENS
MINSK
CANBERRA
DOHA
ASHGABAT
TBILISI
BAKU
BEIRUT
HANOI
SARAJEVO
WARSAW
BRASILIA
VALLETTA
OTTAWA
REYKJAVIK
ANKARA
YEREVAN
HELSINKI
BAGHDAD
CAPE TOWN
STOCKHOLM
BUCHAREST
VILNIUS
VATICAN
DHAKA
MONACO
MEXICO
JERUSALEM
NICOSIA
BANJUL
BANGKOK
SINGAPORE
COPENHAGEN
DAKAR
PRETORIA
VADUZ
TASHKENT
SANTO DOMINGO
PODGORICA
KATHMANDU
PRAGUE
ALGIERS
THIMPHU
BOGOTA
VIENTIANE
CARACAS
SEOUL
SKOPJE
MANILA
GABORONE
MADRID
SANTIAGO
KUALA LUMPUR
GUATEMALA
WINDHOEK
HABANA
RABAT
QUITO
ULAANBAATAR
PHNOM PENH
TEGUCIGALPA
After finishing this pack you can find the answers for 101 Pics: Picture Quiz Plants here.
Feel free to comment if you have any queries or suggestions.