This topic contains 101 Pics: Photo Quiz Plants Answers, Cheats, and Solution. In case, you're looking for answers to the 101 Pics Plants pack, feel free to search below.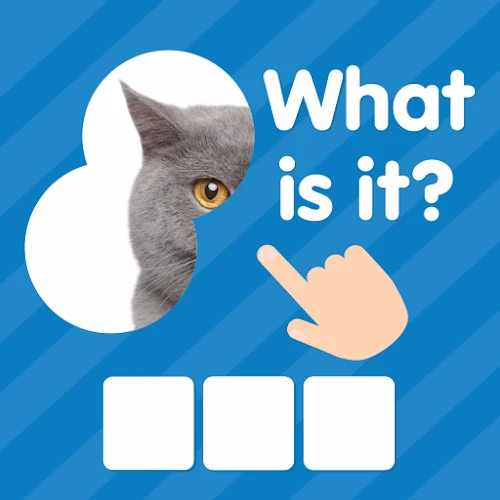 101 Pics: Photo Quiz is a unique trivia quiz game from "OpenMyGame". We have to guess what's in the picture with the least number of clicks in this game.
If you're looking for 101 Pics: Photo Quiz Capitals Answers you can find them here. If you are looking for 101 Pics Answers for another level you can find them here.
Download 101 Pics: Photo Quiz for Android and iOS
101 Pics: Photo Quiz Game Description
The game aims to guess what's in the picture with the least number of clicks. Each click opens up a portion of the photo. The earlier the answer becomes clear, the larger the bonus will be. This game will help you easily increase your vocabulary, guessing skills, and attentiveness.
101 Pictures is a fun, captivating, and totally free game. It's a new quiz in the casual puzzle genre.
FUN FOR THE ENTIRE FAMILY
It's fun to play this game along with friends or family! Amaze them with your knowledge and complete the packs together!
FEATURES
Learn new words by playing themed word sets
Find out the exact names of familiar objects
Develop your mind and vocabulary
Play with friends and compete with one another
Visually pleasing, simple graphics
Ratings and achievements
Lots of themed collections
Simple and easy
Daily bonus
Free hints at the beginning
Excellent training for the brain
For phones and tablets
EASY AND FUN TO PLAY
A simple and intuitive interface with unobtrusive graphics allows you to concentrate on gameplay fully.
MANY LEVELS
The game has many unique levels sorted by difficulty.
Themed packs are constantly being added to make the game more fun!
Guess the pictures by theme:
animals
sports
flags
food
capital cities
drawings
kitchen
plants
beauty
clothing
nature
and more
AVAILABLE IN MANY LANGUAGES
The following languages are fully supported:
English
German
French
Russian
Portuguese
Spanish
Italian
NO INTERNET NEEDED
No wi-fi, no problem! The game runs without the Internet, which makes it an excellent timekiller on the road. You must have the Internet to download packs and sync your progress.
NO TIME LIMITS
You can play uninterrupted, close or minimize the app at any point and continue from where you left off without losing your progress.
Have fun guessing the pictures 🙂
HOW TO PLAY
Words are collected in themed packs. Each pack contains words of a specific theme.
Use 4 free and four paid clicks to reveal the picture to the necessary point.
As soon as it becomes clear what's in the photo, type the answer and get bonus coins.
When you finish one pack, move on to another!
101 Pics: Photo Quiz Plants Answers, Cheats, and Solution
ROSE
CUCUMBER
CACTUS
OAK
RYE
PUMPKIN
RASPBERRY
CHAMOMILE
DILL
POMEGRANATE
DANDELION
PINEAPPLE
APRICOT
FERN
BARLEY
GRAPES
CLOVER
PINE
WATERMELON
PALM
CARROT
MAPLE
ROSEHIP
ORANGE
NENUPHAR
PARSLEY
IVY
BROCCOLI
SEA BUCKTHORN
CALENDULA
SPRUCE
FIGS
LILAC
SUNFLOWER
DROSERA
IRIS
TOMATO
LINGONBERRY
LEMON
BIRCH
NARCISSUS
GOOSEBERRY
OLIVE
MELON
SAGE
POPPY
PAPRIKA
CORNFLOWER
BEET
POPLAR
ALOE
CHERRY
ZUCCHINI
SNOWDROP
COTTON
APPLE
PEAS
PAPAYA
ORCHID
MAY-LILY
PEAR
ROWAN
BAOBAB
BAMBOO
COCONUT
TULIP
CURRANT
MAIZE
EGGPLANT
QUINCE
NETTLE
STRAWBERRY
PANSY
CHESTNUT
CATTAIL
PLUM
PEONY
BLACKBERRY
BUTTERCUP
BONSAI
BLUEBERRY
PEACH
LOTUS
BELLFLOWER
CYPRESS
CABBAGE
THUJA
LAVENDER
MULBERRY
CEDAR
KIWI
CARNATION
DATES
BERBERIS
TOBACCO
LINDEN
BURDOCK
GLADIOLUS
BANANA
RUMEX
PERSIMMON
After finishing this pack you can find the answers for 101 Pics: Picture Quiz Beauty here.
Feel free to comment if you have any queries or suggestions.