This topic contains 101 Pics: Photo Quiz Drawings Answers, Cheats, and Solution. In case, you're looking for answers to the 101 Pics Drawings pack, feel free to search below.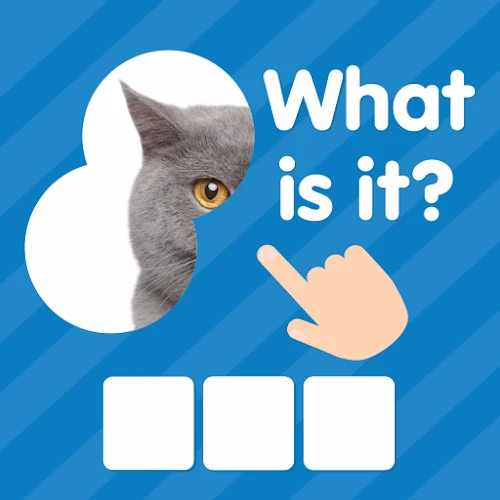 101 Pics: Photo Quiz is a unique trivia quiz game from "OpenMyGame". We have to guess what's in the picture with the least number of clicks in this game.
If you're looking for 101 Pics: Photo Quiz Nature Answers you can find them here. If you are looking for 101 Pics Answers for another level you can find them here.
Download 101 Pics: Photo Quiz for Android and iOS
101 Pics: Photo Quiz Game Description
The game aims to guess what's in the picture with the least number of clicks. Each click opens up a portion of the photo. The earlier the answer becomes clear, the larger the bonus will be. This game will help you easily increase your vocabulary, guessing skills, and attentiveness.
101 Pictures is a fun, captivating, and totally free game. It's a new quiz in the casual puzzle genre.
FUN FOR THE ENTIRE FAMILY
It's fun to play this game along with friends or family! Amaze them with your knowledge and complete the packs together!
FEATURES
Learn new words by playing themed word sets
Find out the exact names of familiar objects
Develop your mind and vocabulary
Play with friends and compete with one another
Visually pleasing, simple graphics
Ratings and achievements
Lots of themed collections
Simple and easy
Daily bonus
Free hints at the beginning
Excellent training for the brain
For phones and tablets
EASY AND FUN TO PLAY
A simple and intuitive interface with unobtrusive graphics allows you to concentrate on gameplay fully.
MANY LEVELS
The game has many unique levels sorted by difficulty.
Themed packs are constantly being added to make the game more fun!
Guess the pictures by theme:
animals
sports
flags
food
capital cities
drawings
kitchen
plants
beauty
clothing
nature
and more
AVAILABLE IN MANY LANGUAGES
The following languages are fully supported:
English
German
French
Russian
Portuguese
Spanish
Italian
NO INTERNET NEEDED
No wi-fi, no problem! The game runs without the Internet, which makes it an excellent timekiller on the road. You must have the Internet to download packs and sync your progress.
NO TIME LIMITS
You can play uninterrupted, close or minimize the app at any point and continue from where you left off without losing your progress.
Have fun guessing the pictures 🙂
HOW TO PLAY
Words are collected in themed packs. Each pack contains words of a specific theme.
Use 4 free and four paid clicks to reveal the picture to the necessary point.
As soon as it becomes clear what's in the photo, type the answer and get bonus coins.
When you finish one pack, move on to another!
101 Pics: Photo Quiz Drawings Answers, Cheats, and Solution
TRAIN
SEA
GIFT
TABLE
FISHER
TAPE RECORDER
HEDGEHOG
TEACUP
APRON
PENCIL
GRAPE
WAVE
BATTERY
WHEEL
CAR
AIRPLANE
RAIN
CHAIR
TANK
GRATER
VASE
SHOE
COMPUTER
BUS
HELICOPTER
BROOM
BOOK
BED
LIPSTICK
CAT
PIN
WINDOW
MOON
KNIFE
LAMP
PHONE
LEMON
WATCH
HUMAN
APPLE
LIGHT BULB
HORSE
RULER
UPPER LIMB
CHOCOLATE
FLOWER
NEWSPAPER
NIGHT
STONE
BALL
IRON
MITTEN
SPRUCE
SPIDER
BABY
SOLDIER
SHOVEL
MOUTH
BAT
COLANDER
PISTOL
TOMATO
FISHING ROD
ANTENNA
MUSHROOM
FORK
LOVE
JAR
LEAF
DOG
SQUIRREL
ENVELOPE
UMBRELLA
PICTURE
PEN
BALLOON
CHILD
CANDLE
HARE
SOFA
CRYING
SPOON
MOUSTACHE
EYE
SPIDER SILK
TELEVISION
MOUSE
QUESTION
CABAGE
TREE
SMILE
ROSE
GLASSES
PIG
BAG
HOUSE
CARROT
TEETH
SUN
LIPS
PILLOW
Feel free to comment if you have any queries or suggestions.