This topic contains 101 Pics: Photo Quiz Nature Answers, Cheats, and Solution. In case, you're looking for answers to the 101 Pics Nature pack, feel free to search below.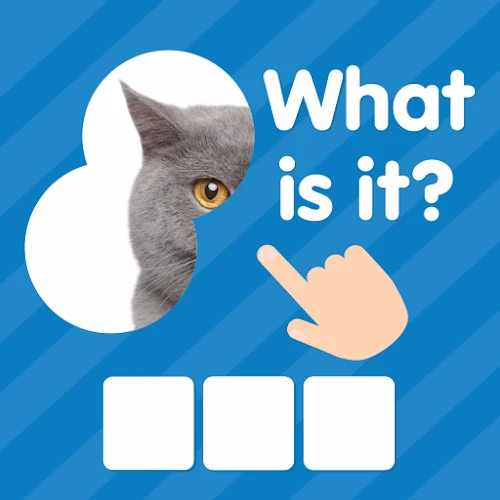 101 Pics: Photo Quiz is a unique trivia quiz game from "OpenMyGame". We have to guess what's in the picture with the least number of clicks in this game.
If you're looking for 101 Pics: Photo Quiz Beauty Answers you can find them here. If you are looking for 101 Pics Answers for another level you can find them here.
Download 101 Pics: Photo Quiz for Android and iOS
101 Pics: Photo Quiz Game Description
The game aims to guess what's in the picture with the least number of clicks. Each click opens up a portion of the photo. The earlier the answer becomes clear, the larger the bonus will be. This game will help you easily increase your vocabulary, guessing skills, and attentiveness.
101 Pictures is a fun, captivating, and totally free game. It's a new quiz in the casual puzzle genre.
FUN FOR THE ENTIRE FAMILY
It's fun to play this game along with friends or family! Amaze them with your knowledge and complete the packs together!
FEATURES
Learn new words by playing themed word sets
Find out the exact names of familiar objects
Develop your mind and vocabulary
Play with friends and compete with one another
Visually pleasing, simple graphics
Ratings and achievements
Lots of themed collections
Simple and easy
Daily bonus
Free hints at the beginning
Excellent training for the brain
For phones and tablets
EASY AND FUN TO PLAY
A simple and intuitive interface with unobtrusive graphics allows you to concentrate on gameplay fully.
MANY LEVELS
The game has many unique levels sorted by difficulty.
Themed packs are constantly being added to make the game more fun!
Guess the pictures by theme:
animals
sports
flags
food
capital cities
drawings
kitchen
plants
beauty
clothing
nature
and more
AVAILABLE IN MANY LANGUAGES
The following languages are fully supported:
English
German
French
Russian
Portuguese
Spanish
Italian
NO INTERNET NEEDED
No wi-fi, no problem! The game runs without the Internet, which makes it an excellent timekiller on the road. You must have the Internet to download packs and sync your progress.
NO TIME LIMITS
You can play uninterrupted, close or minimize the app at any point and continue from where you left off without losing your progress.
Have fun guessing the pictures 🙂
HOW TO PLAY
Words are collected in themed packs. Each pack contains words of a specific theme.
Use 4 free and four paid clicks to reveal the picture to the necessary point.
As soon as it becomes clear what's in the photo, type the answer and get bonus coins.
When you finish one pack, move on to another!
101 Pics: Photo Quiz Nature Answers, Cheats, and Solution
TREE
RAINBOW
GRASSLAND
NEST
SKY
LEAF
SNOW
SALT
ROCK
SUNSET
BUD
SHELL
FEATHER
FLOWER
SWAMP
ISLAND
MUSHROOM
CLOUDS
MINERALS
BUSH
GRASS
SAND
RIVER
BARK
ECLIPSES
THUNDERSTORM
CONE
BERRIES
SEAWEED
COMET
CLAWS
WOOL
WHALE
SPRING
SUNRISE
WATERFALL
MOON
COBWEB
FOG
TSUNAMI
DESERT
RAIN
BIRD
FROST
COCOON
MOUNTAINS
WINGS
NUT
CAVE
CRATER
GEYSER
DEW
CRYSTALS
LIGHT
BACTERIA
SCALE
AURORA
SAVANNAH
HIVE
CORAL
GLACIER
NEEDLES
WIND
STARS
WAVE
TORNADO
FISH
CONTINENT
STALACTITES
EARTHQUAKE
TWIG
LAKE
DROUGHT
ANIMAL
BEACH
JUNGLE
AUTUMN
EYE
FRUITS
SUMMER
STORM
THORNS
NUGGET
CANYON
METEOR
FOREST
PEBBLES
CYCLONE
INSECT
BLIZZARD
VOLCANO
FIRE
PRIMATE
VEGETABLES
CELL
ICEBERG
SEED
HUMAN
POLLINATION
AVALANCHE
ATMOSPHERE
After finishing this pack you can find the answers for 101 Pics: Picture Quiz Drawings here.
Feel free to comment if you have any queries or suggestions.