Word Craze is a new crossword and trivia puzzle game with unlimited fun. The game is developed by "Betta Games" and is themed around Ann's journey around the world and the interesting things she encounters during the journey.
This topic contains Word Craze Level 519 Answers, Cheats, and solutions. In case, if you're stuck at Level 519 you can use the answers provided below. If you're looking for Word Craze Level 518 Answers you can find them here.
If you are looking for Word Craze Answers for another level you can find them here.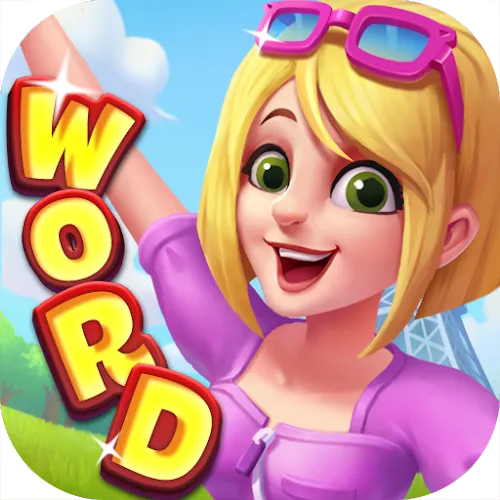 Word Craze Game Description
Welcome to the world of Word Craze, where we follow Ann's journey around the world, experience all the customs from different countries, come and check out the interesting things she encounters on this journey!
A newly designed crossword puzzle game
An easy to get started fun trivia game.
Exercise your brain and relax your mind.
Non-stop challenges for you to relax and learn from.
Word travel levels
More variety of challenging crossword levels.
Find answers by looking at pictures, challenge your mind in a whole new way.
Travel around the world, every level is a new destination!
Daily puzzle
More trivial levels, new variety every day!
Acquire new knowledge!
Beat levels to obtain book buddies.
Flash Craze
Answer short and fun riddles.
Review the interesting historical events that happened on the current date.
With new riddles coming out every few hours, you will stay entertained.
Word craze blog
Detailed knowledge introduction to make you wiser.
Experience interesting adventures together.
Cheer on for Ann!
Book buddies
Gather different travel partners around the world.
Bring more joy to your game.
With unique monthly images, it's best not to miss them.
Art & Music
Classic artworks for a familiar gaming experience.
Refreshing music, providing an immersive gaming environment.
Everything is to help you relieve some stress.
Word Craze Level 519 Answers, Cheats, and Solutions
Classic Puzzle:
Version 1:
Boston MLB team that had the "Curse of the Bambino" until 2004: REDSOX
What professional can perform this work?: JEWELER
Like a post by giving it a _____ up: THUMBS
2019 Marvel movie that concluded the Thanos saga: ENDGAME
Animated shows and movies, usually targeted toward children: CARTOONS
These night clothes are also known as PJ's: PAJAMAS
Movie with a story that precedes an existing movie's story: PREQUEL
The Big ________; the Dude abides: LEBOWSKI
Breathing heavily after running: PANTING
"If you can't _____ it to a six year old, you don't understand it yourself" – Einstein: EXPLAIN
Version 2:
What forecast is based on these?: HOROSCOPE
Month split between Aquarius and Pisces, according to #1: FEBRUARY
Large piece of furniture found in bedrooms where clothes are stored: WARDROBE
Large hamster-like pet; also a term for the subject of an experiment: GUINEAPIG
Someone qualified to run an experiment on a #4, say: SCIENTIST
What is this tabletop game?: BATTLESHIP
Canadian actor who starred in "The Matrix": KEANUREEVES
#7's played this character who got revenge for his dog: JOHNWICK
Someone with intense love and admiration for themselves: NARCISSIST
Private or public car path that one must pay a fee to drive on: TOLLROAD
Easy on the eye; very pretty or appealing: BEAUTIFUL
Pruning overgrown or dead sections of a plant: TRIMMING
Electrical impulses from one's gray matter: BRAINWAVES
Synchronized #13 help us focus our attention so as to prevent us from becoming this: DISTRACTED
What is this type of mobile phone contract?: DATAPLAN
Cross Puzzle:
Deep-sea: OCEANIC
Declines, with "out": OPTS
Winter garment insert: COATLINER
Nip in the end: EDGE
Nervous ___: NELLIE
Pet bird house: CAGE
Missile type: AIRTOAIR
Pea holder: POD
Tuna in a sushi bar: AHI
Language that gave us the word "boondocks": TAGALOG
Leak sources, perhaps: AET
Seaman's protective garment: OILSKIN
Superlatively strong: STEELIEST
No later than, briefly: TIL
Domino unit: LUMP
Full deck in old Rome?: LII
___ dixit: unfounded claim: IPSE
In particular: Abbr.: ESP
Canon shots, briefly: PICS
Out of touch, maybe: UNPC
Any of T. S. Eliot's "practical" creatures: CAT
Flightless bird from New Zealand or a nickname for someone from New Zealand: KIWI
Tiny, in Ayr: WEE
Formation with walls: MESA
Champagne bucket, e.g.: ICER
Act: PRETENSE
After completing this level you can find bonus words and answers for Word Craze Level 520 here.
Feel free to comment if you have any queries or suggestions.