Word Craze is a new crossword and trivia puzzle game with unlimited fun. The game is developed by "Betta Games" and is themed around Ann's journey around the world and the interesting things she encounters during the journey.
This topic contains Word Craze Level 520 Answers, Cheats, and solutions. In case, if you're stuck at Level 520 you can use the answers provided below. If you're looking for Word Craze Level 519 Answers you can find them here.
If you are looking for Word Craze Answers for another level you can find them here.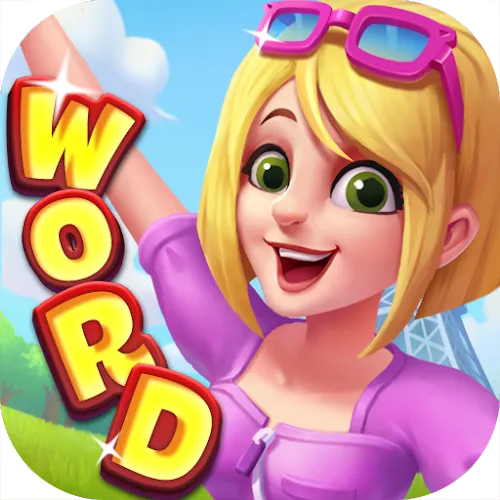 Word Craze Game Description
Welcome to the world of Word Craze, where we follow Ann's journey around the world, experience all the customs from different countries, come and check out the interesting things she encounters on this journey!
A newly designed crossword puzzle game
An easy to get started fun trivia game.
Exercise your brain and relax your mind.
Non-stop challenges for you to relax and learn from.
Word travel levels
More variety of challenging crossword levels.
Find answers by looking at pictures, challenge your mind in a whole new way.
Travel around the world, every level is a new destination!
Daily puzzle
More trivial levels, new variety every day!
Acquire new knowledge!
Beat levels to obtain book buddies.
Flash Craze
Answer short and fun riddles.
Review the interesting historical events that happened on the current date.
With new riddles coming out every few hours, you will stay entertained.
Word craze blog
Detailed knowledge introduction to make you wiser.
Experience interesting adventures together.
Cheer on for Ann!
Book buddies
Gather different travel partners around the world.
Bring more joy to your game.
With unique monthly images, it's best not to miss them.
Art & Music
Classic artworks for a familiar gaming experience.
Refreshing music, providing an immersive gaming environment.
Everything is to help you relieve some stress.
Word Craze Level 520 Answers, Cheats, and Solutions
Classic Puzzle:
Version 1:
The shortest month of the year: FEBRUARY
Large piece of furniture found in bedrooms where clothes are stored: WARDROBE
Large hamster-like pet; also a term for the subject of an experiment: GUINEAPIG
What is this tabletop game?: BATTLESHIP
The process of ___________ can help narrow down your options: ELIMINATION
To have one's attention divided: DISTRACTED
Keanu Reeve's movie character who got revenge for his dog: JOHNWICK
Someone with intense love and admiration for themself: NARCISSIST
What forecast is based on these?: HOROSCOPE
Private or public car path that one must pay a fee to drive on: TOLLROAD
Easy on the eye; very pretty or appealing: BEAUTIFUL
Pruning overgrown or dead sections of a plant: TRIMMING
Coiled and bladed fence toppers that prevent escape or entrance: BARBWIRE
An electrical impulse from one's gray matter: BRAINWAVE
What is this type of mobile phone contract?: DATAPLAN
Version 2:
US automaker that is currently a part of GM; originally founded from the remnants of the Henry Ford Company: CADILLAC
Fruit that has the color of the sky: BLUEBERRY
What is the child's relationship to her?: DAUGHTER
Having a long-lasting quality: PERMANENCE
_____ Confessional is a US band that sang "Screaming Infidelities": DASHBOARD
Chinese belief that the way objects are placed affects your success: FENGSHUI
Any object that is able to catch fire: FLAMMABLE
Extinct shark that may have been the largest ever: MEGALODON
Totally, without limitation; without question: ABSOLUTELY
Story time monster used to scare children into good behavior: BOGEYMAN
Cross Puzzle:
Chicago mayor since 2011: EMANUEL
Alphabetized, e.g.: SORTED
Flak: STATIC
Whoops!: OHNO
Dissuaded: DETERRED
Toads cause warts, e.g.: MYTH
Santa ____, Calif.: YNEZ
Pineapple, in Spanish or French: ANANAS
Ancient Turkish dynasty founder: SELJUK
Characterized by: NETO
Ram's mate: EWE
Oak or elm: WOOD
Scary magazine holder: UZI
Rosa, por ejemplo: FLOR
NUMB3RS co-star Diane: FARR
Key in which "Chopsticks" is usually played: CMAJOR
Longtime record label for Elton John: MCA
Tasteless or vulgar: CRUDE
Netflix crime drama set in a small town in Missouri: OZARK
After completing this level you can find bonus words and answers for Word Craze Level 521 here.
Feel free to comment if you have any queries or suggestions.