Word Craze is a new crossword and trivia puzzle game with unlimited fun. The game is developed by "Betta Games" and is themed around Ann's journey around the world and the interesting things she encounters during the journey.
This topic contains Word Craze Level 515 Answers, Cheats, and solutions. In case, if you're stuck at Level 515 you can use the answers provided below. If you're looking for Word Craze Level 514 Answers you can find them here.
If you are looking for Word Craze Answers for another level you can find them here.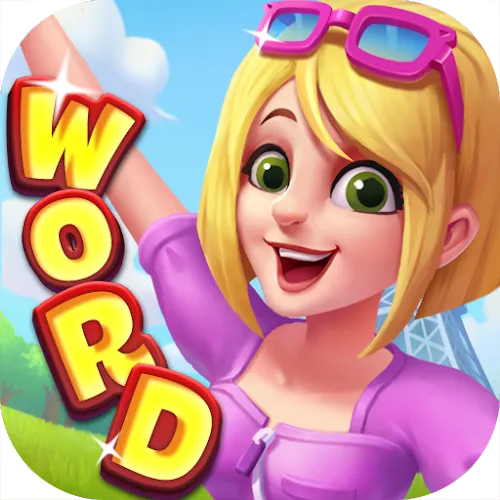 Word Craze Game Description
Welcome to the world of Word Craze, where we follow Ann's journey around the world, experience all the customs from different countries, come and check out the interesting things she encounters on this journey!
A newly designed crossword puzzle game
An easy to get started fun trivia game.
Exercise your brain and relax your mind.
Non-stop challenges for you to relax and learn from.
Word travel levels
More variety of challenging crossword levels.
Find answers by looking at pictures, challenge your mind in a whole new way.
Travel around the world, every level is a new destination!
Daily puzzle
More trivial levels, new variety every day!
Acquire new knowledge!
Beat levels to obtain book buddies.
Flash Craze
Answer short and fun riddles.
Review the interesting historical events that happened on the current date.
With new riddles coming out every few hours, you will stay entertained.
Word craze blog
Detailed knowledge introduction to make you wiser.
Experience interesting adventures together.
Cheer on for Ann!
Book buddies
Gather different travel partners around the world.
Bring more joy to your game.
With unique monthly images, it's best not to miss them.
Art & Music
Classic artworks for a familiar gaming experience.
Refreshing music, providing an immersive gaming environment.
Everything is to help you relieve some stress.
Word Craze Level 515 Answers, Cheats, and Solutions
Classic Puzzle:
Version 1:
Name of the Spice Girls' first chart-topping hit: WANNABE
An item wrapped for delivery: PACKAGE
The Montreal ________ are the winningest team in the NHL with 24 championships since 1915: CANADIENS
What is the term meaning outermost layer?: SURFACE
Sport that involves propelling a boat using oars: ROWING
A movie starring Tom Hanks, an Island, and a volleyball named Wilson: CASTAWAY
Breed of hound dog known for its sense of smell; often used to detect contraband: BEAGLE
One-eyed giant found in Greek mythology: CYCLOPS
Version 2:
What is this seafood dish?: CALAMARI
Robert De Niro won an Oscar for his role as a fighter in the film "______ ____": RAGINGBULL
Surname of the director Martin of movies such as "#2", "Goodfellas", and "The Irishman": SCORSESE
Surname of the actor Leonardo who collaborated with #3 on five films, including "The Aviator": DICAPRIO
The continent around the South Pole: ANTARCTICA
A half of the Earth or another planet; #5 is located in the southern one: HEMISPHERE
Flightless seabirds that live in #5: PENGUINS
Social science focused on the allocation of resources and supply and demand: ECONOMICS
are called _______ marks: QUOTATION
The shape of the new moon: CRESCENT
Famous French pastry shaped like a #9: CROISSANT
The practice of gathering financial support for a cause: FUNDRAISING
What is this aquatic animal?: RIBBONFISH
Soft, sanitary paper wrapped a roll; a bathroom staple: TOILETPAPER
Tending toward confrontation or violence: AGGRESSIVE
The "e" in e-mail stands for __________: ELECTRONIC
Person's name written on a line; can be #16 or wet: SIGNATURE
What is this old audio recording medium?: CASSETTE
A bridge where a road or railway line goes above another: OVERPASS
Cross Puzzle:
Bright lights, at times: STIMULI
Pollution problem: SMOG
Reader of punch cards: TABULATOR
___ boy!: ITSA
Applied to: USEDON
What comes to mind: IDEA
Prepared for a raid: CLOSEDIN
Table protector: MAT
N.J. neighbor: DEL
Bleep-worthy: OBSCENE
Monitor, briefly: CRT
Pathfinders and such: NISSANS
Parental substitutes: GUARDIANS
How-____ (handyman's library): TOS
Dramatist Blitzstein: MARC
Steamed up: MAD
Christine ____, "The Phantom of the Opera" heroine: DAAE
Code-breaking govt. group: NSA
Years, in Madrid: ANOS
Hardly any: ATAD
Licensing grp.: DMV
I've fallen … ____ can't get up!: ANDI
John or Jane, anonymously: DOE
Home on the Range verb: ROAM
Whistle time?: NOON
Deep fissure: CREVASSE
After completing this level you can find bonus words and answers for Word Craze Level 516 here.
Feel free to comment if you have any queries or suggestions.